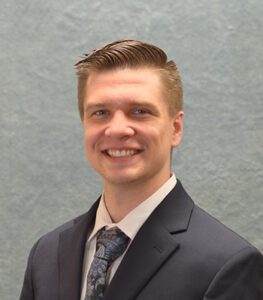 Phone: 315-434-5728
Email: nathan@bvillecpa.com
Nate is a proud member of our team at KACC CPAs as a staff accountant. He is a graduate of SUNY Potsdam with a Bachelor Degree in Business Administration. He recently attended SUNY Oswego where he studied Accounting and is currently working toward taking the CPA Exam. Nate has six years of experience in accounting and three years of experience in tax preparation. His goal is to specialize in the field of tax law, planning and advising. Nate aspires to provide clients with a great service by actively learning and staying engaged with current events to best suit their needs.
Nate was born and raised in Syracuse where he remains an avid sports fan and loves all things 'Cuse. Nate is recently engaged and resides in Syracuse.